info@pc-repair-crawley.co.uk - Call Sheet - Flyer
PC Repair Crawley, Unit 5, Hyders Farm, Bonnetts Lane, Crawley, RH11 0NY - 01293 326001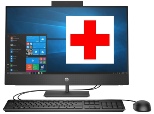 PC, Laptop, Tablet health check Crawley

Visits £15, on-site labour £45 per hour PC, workshop repairs £27 per hour. Computer repairs in the following areas:-
Bewbush
Broadfield
Charlwood
Crawley Down
Cuckfield
Dorking
East Grinstead
Forgewood
Furnace Green
Gossops Green
Handcross
Horsham
Ifield
Ifield West
Langley Green
Maidenbower
Northgate
Pease Pottage
Redhill
Reigate
Rusper
Southgate
Tilgate
Turners Hill
West Green
Worth

PC Computer health check in Crawley
West Sussex & Surrey, we will undertake on-site and workshop repairs to PC Computers, laptops, notebooks & tablets call 01293 326001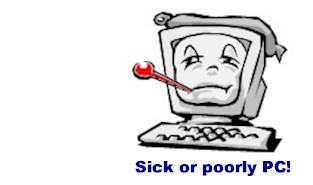 Hardware, Software problems
Upgrades
Home networking & Wifi
Data Recovery & Transfers
Advice
Computer Health Check £27.50
A PC health check comprises of running 5 diagnostic tests
Clean and remove all potentially unwanted files left by certain programs including Microsoft Internet Explorer, Edge, Chrome etc

Locate and correct Windows Registry issues

Run a maintenance utility to free disk space delete temporary files and clean Microsoft update history

Check PC for thermal properties

Finally we will create a System Restore Point
This service is designed to remove and correct the issues that accumulate with the daily use of PC's.
Browsers store Internet data and store it, this data will gradually build slowing the PC's browsing we will install software that purges the data build up ensuring your browser works as quick as possible.
The PC's Registry stores information relating to any software that has ever been installed on the computer. A PC's Registry will gradually get congested with errors from missing references (uninstalled programs) to shared DLL's, unused registry entries for file extensions and missing references to application paths, We use a utility to scan clean and remove these errors.
We are all aware of the dreaded Microsoft Updates, but most people are not aware that their PC is storing all these updates, we will run a utility to remove these unwanted archived updates, delete temporary files and temporary Internet files, clear the download folder and empty the recycle bin.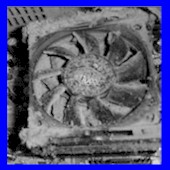 Check the PC's cooling and recommend a Physical Clean if necessary. The internal fans have most probably become clogged with dust, requiring them to turn faster to try and cool the PC!
Create a System Restore Point so the PC can at future times be restored to this point.
Once finished you will notice an improvement in the PC's performance !